The award winning racing SIM Real Racing 3 has just received a new update that brings some classic Ferrari supercars, a couple of new series and more gold payouts.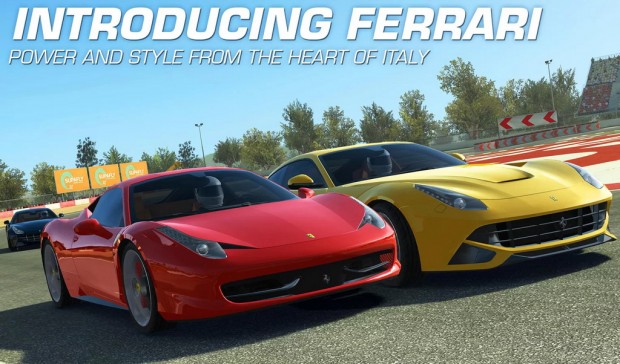 If you're a Ferrari fanatic, you'll want to get your hands on the 2.4.0 version which adds the last car personally approved by Enzo Ferrari, the Ferrari F40. Fans will remember this was the car that celebrated Ferrari's 40th anniversary. There's also the magnificent super car Ferrari F50, which showcases the excellence of Ferrari's motorsport technology .
What do you do with these two classic sports cars? Race them of course, in a series earmarked specially for the purpose, the 'Classic Ferrari Showdown Series.' Plus, there's a new Grip Fiends Series that features cars with phenomenal grip, what else!
Finally, fans of the game should be relieved to know that gold payouts have been increased when levelling up. Hit that Update button now if you want to get all the latest racing content on your device.