So what's the point in racing a Ferrari or a Porsche if you can't customize them the way you like to, and show them off to your friends or the rest of the world? Well, EA have finally made that all important question redundant with the latest update of their popular racing game Real Racing 3.
Version 2.1.0 lets players make use of a powerful customization tool to give their race cars a creative and refreshing look. Yep, you can now tweak the ride height, apply some awesome vinyls, change the rims and more. Then when you've nailed that look, just hit the newly introduced Photo Mode, apply some filters, and voila! you are ready to show them off to the world.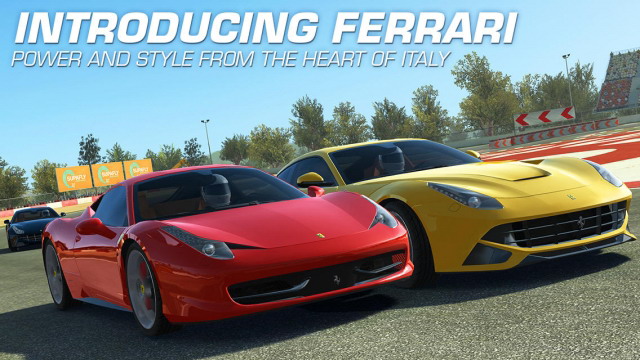 The developers are adding fresh new cars to the roaster as well, in the form of Aston Martin's DB9, Vanquish and V12 Vantage S. Players will also be able to compete in a brand new All Star Vendetta Series by picking a favorite manufacturer and racing against the rest of them.
Finally, gold bonuses are up for grabs for achievements, if you can hit those milestones that is.
Are you up for the challenge? Hit that update button if you haven't done so yet, or grab the game from the Play Store and discover the joys of playing one of the best racing games on the platform.