Dead Trigger 2 just keeps steamrolling mobile devices and keeps getting more and more updates. Since Dead Trigger 2 was released it has been downloaded over a million times and yet Madfinger keeps pushing out updates to make the experience better. That's dedication! The newest update to Dead Trigger 2 includes everything from new missions to fixing some balancing issues. They also published what will come out in update 0.3.0.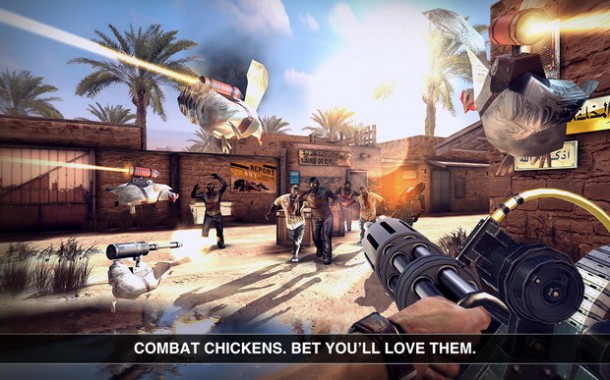 Specifically, mission wise, Dead Trigger 2 added over 50 new gameplays with more helicopter and sniper missions since there wasn't that many before. There is also new African environments so you can shoot zombies like you're on a safari. Also, warfare rewards have been redesigned. Players have been commenting on balance issues since the beginning and Madfinger listens. Missions that were way too hard have been rebalanced, the number of fast zombies has been decreased and in general the game has been more balanced.
If you're interested in what is to come in the future, update 0.3.0 was also described partially. The big ticket changes are new melee weapons, Chinese environments, a new story, more challenges and a chat. There is also to be a special Christmas update and Christmas is coming up fairly soon so get ready for that. If you haven't downloaded Dead Trigger 2 yet, these new updates should persuade you. Get it free over on Google Play.