Zombie slaying mobile entertainer, Dead Trigger 2 has just been updated to version 0.5.0 and packs quite a punch with a handsome list of new features.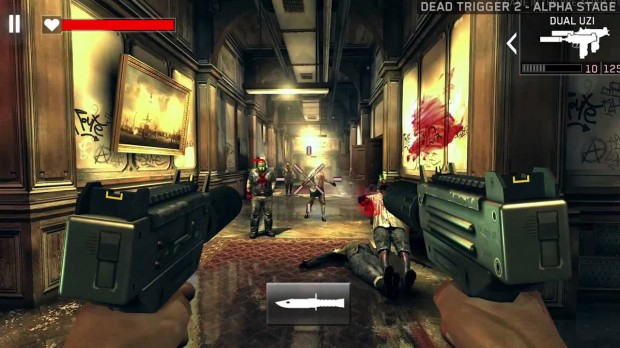 To start off, there's a completely new game mode in the form of the Arena of Death, where players will find themselves enclosed in a sector while hordes of the undead are unleashed for the kill. The zombies will come out in waves and while you do get to enjoy killing them all with your handy weapons, the big plus is the in game currency that you're likely to pick up during play. The much needed currency will certainly make your progress in the story mode a lot smoother.
The Arena of Death mode also includes a loud and pompous announcer called TNT who makes an enthusiastic show with his presentations. Fresh new gameplay mechanics such as ejecting traps that kill zombies by catapulting their rotten carcasses into the air and lucky box powerups make zombie slaying a lot more gruesome and entertaining.
New zombies in the form of prostitutes (we needed that, didn't we!), new city and reservoir dam environments, and the ability to challenge friends for leaderboard glory complete the feature listings in this latest update.