Flap, flap, flap. If that's the sound that has been ringing in your ears for the last few months, you will be alternately delighted and sad that Flappy Bird has been pulled from the Play Store.
It appears that the game's developer has not been able to handle the popularity and criticism anymore and has decided to pull the plug on it despite reports that he has been raking in $50K a day.
If you have already downloaded the game on your Android device you can continue to vent your frustration anger and delight with each flap of the wings, but if you haven't, well, you won't be able to get Dong's version on the Play Store anymore. If you still want it though, you may be able to grab the knock-offs.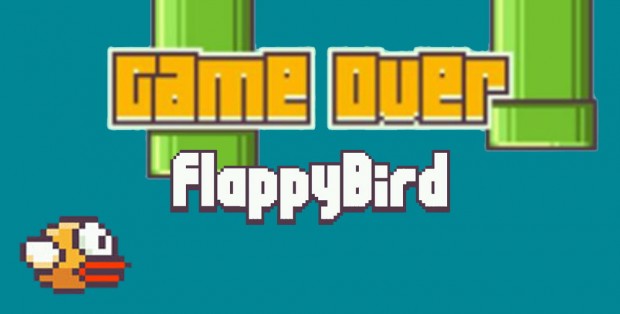 Flappy Bird has certainly had an extraordinary journey on Android. It was a game that lacked originality, had bad controls, and poor graphics and on a good day, would have been left to rot on the shelf. Instead it defied conventional wisdom and sensibility, created mass hysteria and reached peaks of popularity that not even the best of games from the best of developers were able to accomplish.
We may never quite know why Dong pulled the plug on a game that was bringing him massive income, and even made him a household name, but looking back, Flappy Bird has really been an unconventional story that has reached its unconventional ending.
I am sorry 'Flappy Bird' users, 22 hours from now, I will take 'Flappy Bird' down. I cannot take this anymore.

— Dong Nguyen (@dongatory) February 8, 2014
Its premature death will be sadly felt by all passionate Flappy Bird players but it will probably also be a relief to know that a lot more people will now be able to get back to their normal lives once again. Or will they?
The original Flappy Bird is dead. Long live the Flappy Bird clones.