If a beautiful story is what entices you into downloading a game, Rocket ROBO's game description should certainly have you grabbing this one right away.
The lovely twosome, Rocket ROBO and his maker an elderly tinker live in a lonely lighthouse in the middle of space. They spend most of their time playing games. However, their favorite pastime is sitting together watching the stars light up the sky. Until one day when they look up to find that all the stars have disappeared. It is now up to you to guide Rocket ROBO around two beautiful worlds and 57 levels to discover the reason why the stars were stolen and bring them back.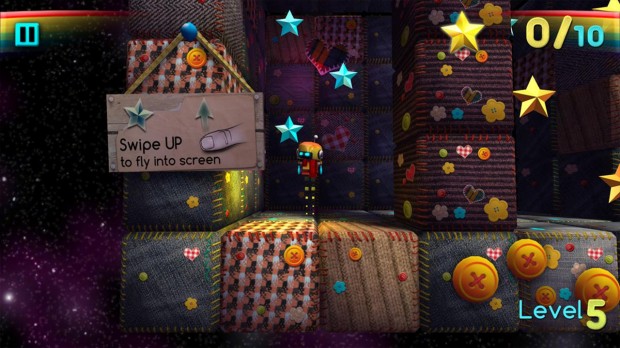 Rocket ROBO is a beautifully crafted game, but it also has great depth in gameplay, and really cool mechanics that let you traverse hidden pathways and discover hidden treasures. And you can do so by tilting and turning your world upside down while encountering a bunch of creative and even whacky elements such as level-rotating switches and teleportation pods.
If you expect to get yourself a slick side-scrolling puzzle game, Rocket Robot should nicely fit the bill. In fact, it does just a little bit more too with imagination, creativity, and variety in gameplay thrown in with beautiful graphics and engaging music to ensure that you never have a dull moment playing it.
Bad Kraken Games' Rocket ROBO is available on the Play Store for just under a dollar.