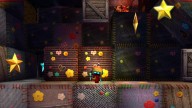 review · 3 years ago
Rocket ROBO - This Little Robot Rocks
Rocket ROBO is puzzle-platform game which manages to provide both charm and, in time, challenge. Young and old alike should be able to appreciate what it has to offer, though by how much remains to be seen.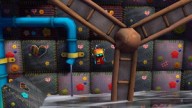 news · 3 years ago
When You Can No Longer See the Stars in the Sky, its Time to Get Rocket Robo
If a beautiful story is what entices you into downloading a game, Rocket ROBO's game description should certainly have you grabbing this one right away.

Warning: Illegal offset type in isset or empty in /home/ashock/public_html/wp-includes/taxonomy.php on line 258

Catchable fatal error: Object of class WP_Error could not be converted to string in /home/ashock/public_html/wp-content/themes/NextWPA/items/wide.php on line 11