Ubisoft's Assassin's Creed Pirates has just received its first major update since its release. The developers have upped the difficulty level apart from adding new missions, new treasures, and a new map.
This update makes Nassau the latest travel destination and it is designed to be the most challenging map yet to be explored by players. The update offers a new campaign mission along with ten side quests to discover 12 new treasures and unlockable ships.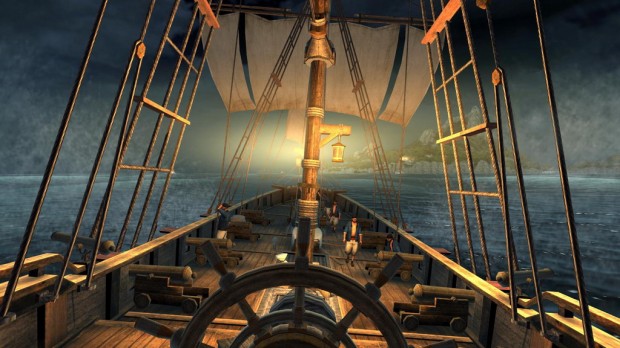 Since the difficulty level has been increased, players will get a little more help in the offense and defense departments. For instance, there are now more options to counterattack enemies and destroy cannonballs in mid-flight.
The social aspect of the game has also received attention in this update. Players will be able to view their achievements and compare them with the stats of other players.
In our review, we said that the gameplay was too shallow to make it worth your while, but this update may be a step in the right direction.
Have you checked out Assassin's Creed Pirates? What do you think of the latest updates?