Rovio appears to be constantly pushing the boundaries of what the Angry Birds can do next. If you still haven't become jaded with Angry Birds this and Angry Birds that, you may be interested in learning about Rovio's upcoming game, a spin off the original called Angry Birds Stella.
You obviously know Stella, the pink bird from Angry Birds Seasons and Angry Birds Go! She appears to be taking the center stage in this game along with some of her friends who will all be looking for some fun adventure and creativity. Rovio has not revealed exactly what sort of game it will be but has stated that players will be taken to a part of the Angry Birds world no one has ever seen before. The game's character's will be feisty, strong and passionate and will be inspired, empowered and ready to deal with real issues.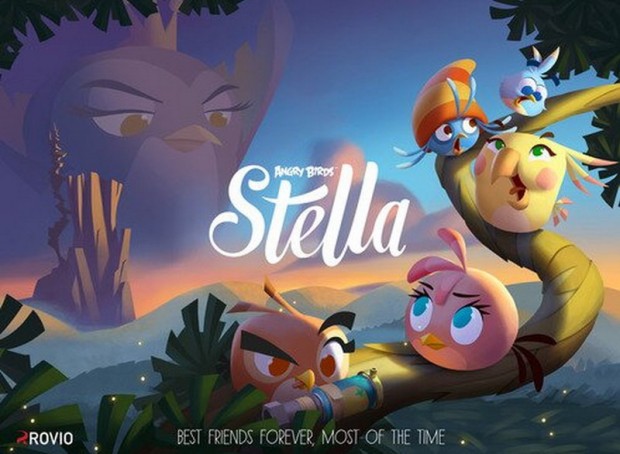 Rovio's chief executive Mikael Hed also stated that Angry Birds Stella will become available in the digital format, but players can also expect toys, books, and retail products to be released in the run up to the game release and thereafter.
Rovio has also revealed that the new characters in the game will appear in their first Angry Birds movie, which is likely to be released in July 2016. Meanwhile the game itself is likely to see an autumn launch. We will of course keep you posted on any updates as we get them.
Rovio is probably planning great stuff for their upcoming game, but are you ready for another round of AB?