If you are a big fan of major league baseball, and have been longing to play a solid baseball SIM on your Android its time to pick up Gamevils' fully-licensed, console quality SIM called MLB Perfect Inning.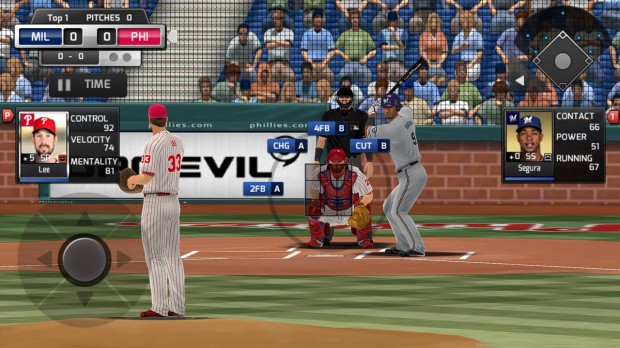 The game features all of the 30 MLB teams including a rich roaster of 215 players who have been designed using the MLB Player Modeling System. The system displays detailed motion capturing of 75 pitchers and 75 batters to give it a high level of authenticity.
As with most sports SIMs you will be able to set up your very own All-Star team by picking your favorite team and then building it up with your favorite players. You can then train them and upgrade their skills and stats, trade them if you wish to, adjust your lineup and formation and maintain your player's form by managing their condition and stamina.
The game offers a variety of play modes and play options such as AI Play where you can let your team play on its own with an AI SIM; Chance Play where you can intervene play only when you think it matters; Attack Play where you only play offense and Full Play where you play the entire match manually.
You can also play and save up to 5 seasons if you wish to replay any of them. There are plenty of rewards that you can claim when you complete milestones, achievements, and goals.
Despite the availability of IAPs, MLB Perfect Inning looks like one game that's definitely worth playing. Do check it out and let us know your thoughts.