Indie game studio Mi-Clos has been teasing us for some time now with their space survival SIM "Out There". The good news is that the game is now available on Android.
Space is definitely a dark and mysterious unknown that piques our curiosity on the one hand and chills us to the bones on the other. While there are many brave hearts who wouldn't blink an eyelid about making a space journey, it may be an entirely different thing if you wake up to suddenly find yourself in a far unknown place in the galaxy.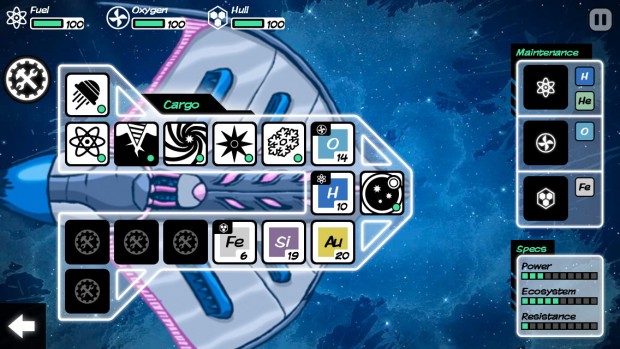 Mi-Clos' game leaves you in a dark, melancholic and hostile environment on a spacecraft that you need to constantly keep tinkering with in order to dive into the deeper recesses of the universe in search of home. Your journey will take you through strange planets where you will mine resources needed to fuel your journey, mend your craft, and refill your oxygen supply. You will meet strange alien creatures who will alternately help you as well as harm you and it is only your game play experience that will make you wise up to the almost impossible task that lays ahead of you.
Out There promises a procedurally-generated galaxy every time you start a new game and there are three different endings to the main storyline, so your choice of action will decide how you finish the game. As expected, there will be plenty of exploratory activities, mining, crafting, meeting the unknown, and of course dying.
Siddhartha Barnhoorn's eerie soundtrack sets the tone and mood of play and it looks as though it is going to be quite a challenge taking a break once you get started. Out There also integrates with Google Game Services where you can view all your achievements and fight for leaderboard glory.
Ready to experience a dark galactic entertainer on your Android device? Be ready to cough up $3.99.