It is time to blast or get blasted in this new blastcentric mobile game entitled Blastron by Kabam. You play as a robot whose only purpose in life and in creation is to blast anything and everything. In fact blasting and the robots called Blastbots are part of some futuristic sport.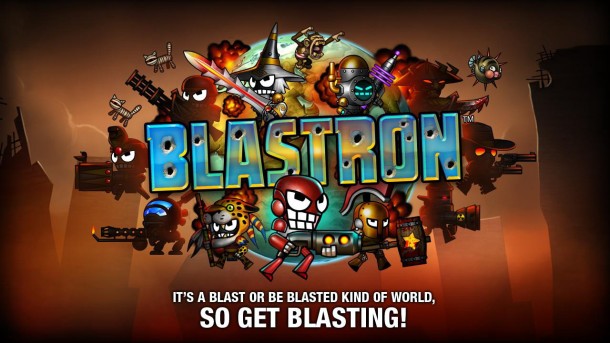 Since blasting is technically a sport in Blastron the gameplay centers around mostly online multiplayer matches. In these matches you'll be pitted against friends and strangers alike in a host of levels. Explore the thousands of ways to blow up and blast your opponents while collecting loot and upgrading/customizing your blastbot character. The customization options are also actually pretty cool. Screenshots show blastbots looking like Rambo and Gandalf the White…and who doesn't want to get blasted by Rambo!?
While I would say the focus is on the online multiplayer action there is a campaign mode for those singleplayer enthusiasts.  This has its advantages other than just being singleplayer. By playing the campaign mode you can unlock new weapons and items to help you in your online multiplayer battles. So join the world of Blastron and get some friends together (or strangers) and get to blasting the crap out of one another in this action packed platforming death match!
Blastron is available on Google Store for free, so check it out.