Gamevil, the guys who brought you cutesy games like Smile Plants and Kingdoms & Dragons are back with their latest mobile game Spirit Stones which combines puzzle RPG with a bit of fantasy trading card elements.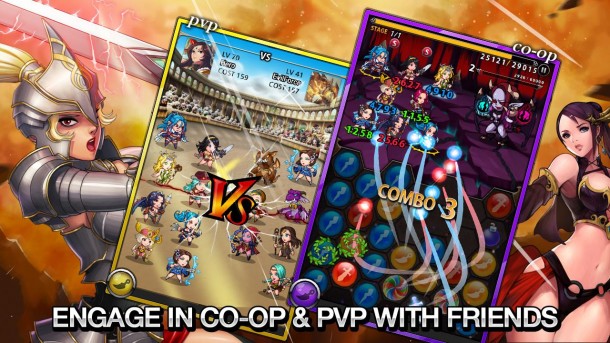 In Spirit Stones, players must swipe tiles to match them with others of the same color and engage in quick battles. The game includes over 500 stages of beautifully illustrated cards to go through and help you build up your team of heroes. Players can also engage in a bit of social gaming by connecting with Facebook friends and inviting them to create alliances and engage in co-op action. Here are some of the key features of the game.
Swipe & match tiles of the same color to battle opponents
Plan and unleash strategic combos
Battle players in global PVP to earn rewards
Compete with friends to climb the weekly ranking charts
Raid the Hellgate with friends
Build a powerful team of heroes to create the finest team
Evolve your cards for maximum power
If TCG is your kinda game, grab it from the Play Store. It's free.