Ubisoft's Rayman Jungle Run was one of the best running games ever to hit the Play Store. And two months after announcing the follow up to the original, Ubisoft have unleashed the fun filled Rayman Fiesta Run for every Android gamer to enjoy.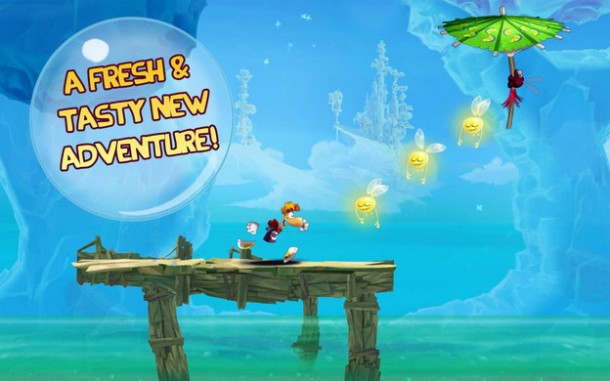 As the name suggests, there's a party in town and guess whose invited! Legendary runner Rayman himself, who auto runs through an endless carnival world decorated with chocolate, punch piñatas, cocktail umbrellas, hot pepper disco balls and more. Just like in the previous installment, there are plenty of obstacles to jump and punch your way through, but what's new in this installment is that Rayman gets some cool additional powers such as the ability to slide, swim and shrink on the fly. There are also new power-ups including the super punch and a new Invasion level that is unlocked when you perfectly conquer a level.
Players who sorely missed the epic boss fights in the original can take heart from the fact that there are 3 extremely mean big bosses to tackle across the 75 levels in Fiesta Run. The UBIArt Framework engine has greatly enhanced in-game environment so expect a visually feast when you step into the game.
Players who enjoy sharing stats with friends can do so via Facebook; in fact you can share your activities, post your achievements and watch players progression on the world map via the platform.
Ubisoft's party has just started and you are invited to have some deliciously appetizing fun for $2.99! Enjoy!