You loved it when Rayman made his debut last year in the exhilarating platform adventure Rayman Jungle Run. Ubisoft have just announced that legendary platforming hero Rayman will be returning in an all new fun and festive adventure game called Rayman Fiesta Run, sometime this fall.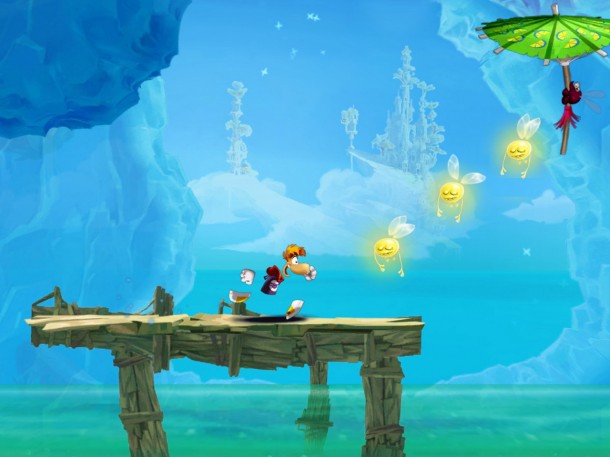 Rayman Fiesta Run looks to be bigger and better than its predecessor thanks to UBIArt Framework engine which was seen in Rayman Legends. In Fiesta Run, we can see Rayman making a dive for those cocktail umbrellas, punch piñatas and zesty limes while some brilliantly festive music plays in the background.
Fiesta Run will feature four brand new worlds and 75 levels of fun and fiesta. There will be fresh new powers such as swimming and shrinking and bonuses too! Ubisoft have also announced that the game will feature three epic boss fights and a new Perfect Run mode and an Invasion mode which players of Rayman Legends will be familiar with.
Fiesta Run comes equipped with social features, which means players can share achievements and challenge their friends for top scores.
Looking forward to the fiesta-themed Rayman adventure? Stay tuned to this website for more juicy information as it emerges. Meanwhile enjoy these cool graphics and video teaser.