The Angry Birds Bomb bird has been receiving special attention from makers Rovio after a special Angry Birds episode called Short Fuse was dedicated to it. Now it seems there's more in the form of 15 new levels called Aftershock.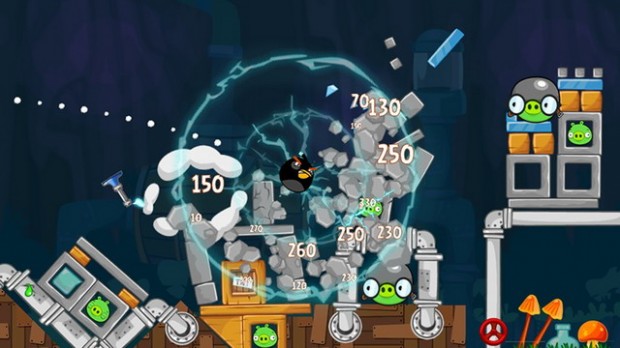 If you have played Short Fuse, you will know that Bomb bird picked up a special power called Shock Wave in the episode. Thanks to the latest update, you can now play 15 additional levels to enjoy this superpower.
Also in the update is a new feature called Power-up university. Power-up University is a place where you go to try power ups you've never used before. To check out the feature, simply head over to the Power-up Shop and tap the button featuring Stella, the pink bird. You can play a few simple levels featuring four special powerups and unlock a special reward ( a bundled power up pack) at the end of its successful completion.
If you still haven't downloaded or updated your game, be sure to do it, and enjoy 15 more additional aftershocks with the Bomb bird.