A few months ago an interesting game featuring turtles called Turtle Strike was announced and now that cute yet deadly game has finally launched on the Google Play store. Turtle Strike is lauded as being a full out Caribbean multiplayer massacre and it certainly looks to be that way.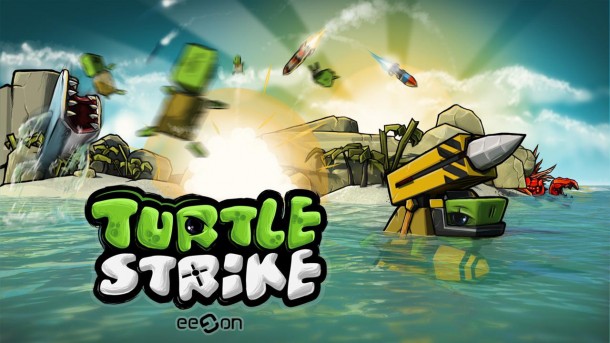 In a twist on traditional turn based strategy games the developers of Turtle Strike, eeGon, say that their game is "live turned based" meaning their network is fairly lag free and no waiting around for your opponents to attack it all transpires smoothly. Turtle Strike really is a multiplayer game and therefore has taken many steps to provide the best multiplayer experience possible. One of these steps is a tiered multiplayer matching system so you are not always paired up with someone who is super good but someone who is on your same theoretical level.  You can also directly challenge your Facebook friends and online opponents in an additional social integration.
While the turtles may look cute in Turtle Strike they are deadly and this game goes all out with the weapon list. In Turtle Strike you'll be shooting off EMP bombs, missiles, napalm, robotTurtle and more. And all of these dangerous weapons will be going off in the lush, beautiful Caribbean and tropical graphical landscapes provided. With a price tag of free Turtle Strike really seems like a no brainer mobile app to pick up and get in on the fun!