Leisure Suit Larry was an adult themed game that took the world by storm in the mid 80's. The game followed the adventures or rather the misadventures of a balding, virginal dork named Larry Laffer as he shamelessly tried to woo and win over the ladies.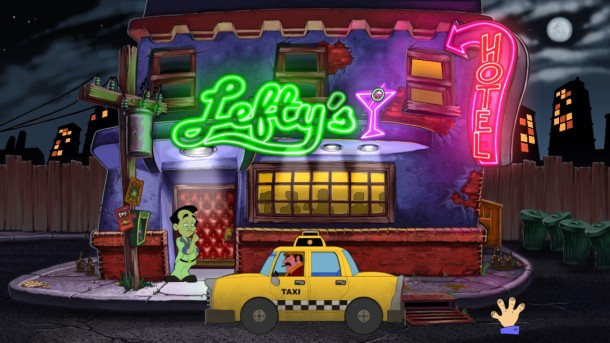 In 2011, game developers Replay Games acquired a license for the Leisure Suit Larry Series and with a strong Kickstarter backing, announced that the game would be re-released with fresh new themes for the  modern gaming generation. After several delays and setbacks, the game has finally arrived on Android. Called Leisure Suit Larry: Reloaded, it features fresh new graphics, new animations and puzzles, boobalicious babes, cool jazz soundtrack, plenty of innuendos, and sexually charged naughtiness.
Here's a quick list of the game's key features.
Leisure Suit Larry: Reloaded Key Features
Expanded puzzles, new locations, and improved gameplay
Gorgeous, all-new high-res 16:9 backgrounds
Over 3,000 hand-drawn animation frames
State of the art 2D animation
Sophisticated lighting and spot animations
Plenty of humorous gags, jokes, and dialogs
All-new Vegas-style musical score from BAFTA Award-winning composer Austin Wintory
Fully voiced by the actors who originated the roles
Redesigned by Al Lowe and Josh Mandel
Leisure Suit Larry: Reloaded is a pretty big game, all of 476MB and its free to download and play up to the first level. If you like what you see, you can further unlock the game for $10. However, the game comes with a note of caution. It may not be 100% compatible on all Android devices but you are free to test it out yourself before you buy.
Check out the naughty antics of Larry on the Play Store now, and be sure to keep the kids away.