Last week, we brought you the story of a fun "arcady" racing game launch by Playrise Digital called Table Top Racing. We predicted that given the developer's impressive history, Table Top Racing will become a blockbuster hit, and rightly enough, the game developers have announced that the game has zoomed past the 1 million download mark on the Play Store.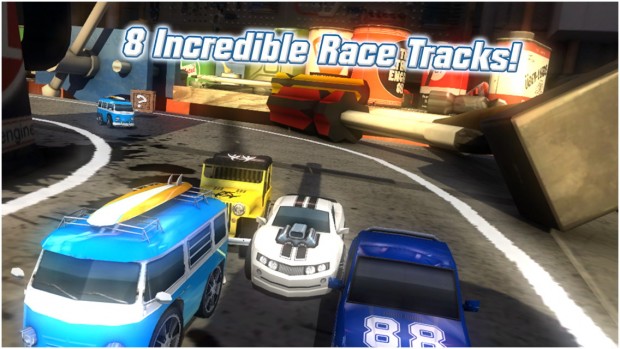 The Play Store featured Table Top Racing as their "Play Pick" and it appears that the game hasn't looked back since. Table Top Racing has received over 38,500 consumer reviews on the Google Play Store with an average high of 4.4/5.
For those who are not familiar with the game, Table Top Racing is a high quality racing game that lets you make use of some really clever powerups during gameplay. There are 17 upgradeable cars, 8 awesome race tracks, 4 championship events, over 30 special events, 6 play modes and console quality 3D graphics that brings all the exciting action together. If you haven't checked out the game yet, you can download it from the Play Store for free.