Snailboy: An Epic Adventure, the award winning physics platformer from South African indie developers Thoopid hit the top of the iOS Best Games chart soon after it released on the platform last month. Thoopid have promised to make this game available on Google Play and the Amazon App Store pretty soon, but if you have a Samsung smartphone, then you're in luck. Snailboy is now officially available on the Samsung Apps Store worldwide.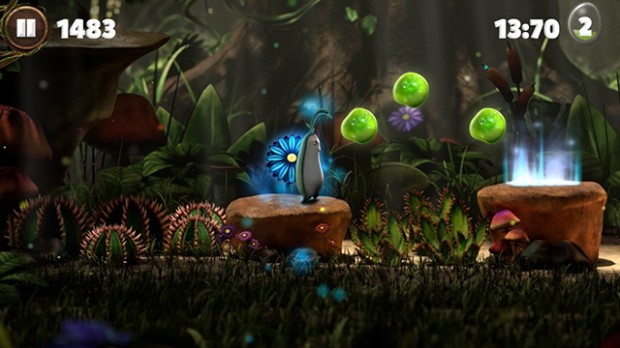 Snailboy is a slimy little mollusc who's collection of shells has been stolen by the Shadow gang and it is up to you to help him get it back. To that end you traverse level upon level, flinging yourself over obstacles, sticking on to walls, and collecting slime, which will help you earn extra lives, pick up upgrades and make your platforming journey a little more fun and satisfying.
The most striking feature of the game however is its stunning console quality graphics, which should render quite brilliantly on your Galaxy S3 or S4. The music and art direction has also received good reviews so you might want to have your headphones on for this one. If you've got a Samsung device and $1.99 to spare, be sure to check out the game.