Everyone knows of Minecraft, the insanely popular sandbox adventure PC title from Mojang, and for those die hard fans there has been the mobile edition, Minecraft Pocket Edition, available for a while. But in all actuality Minecraft Pocket Edition has always lagged behind the full Minecraft version (for good reason) greatly. Updates do hit Minecraft Pocket Edition fairly regularly though and the newest one, 0.7.3, is out now and adds a few new features that will add a bit of depth to the game.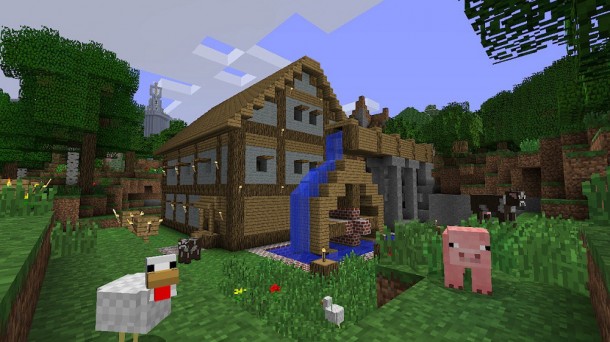 Some of the biggest changes are the inclusion of double chests so now you don't have to keep having tons of the small chests. There are now quartz slabs which add another building element to Minecraft Pocket Edition which I'm sure people will appreciate. The sky now has the sun, moon and stars to just make the game fleshed out a bit more. Realms (the servers) also got improvements so that is a huge change as well.
All in all not many changes but a few decent ones that will make the overall Minecraft Pocket Edition experience a bit better and more like the parent game of Minecraft. If you haven't checked out Minecraft Pocket Edition it is on Google Play for $6.99.