It no surprise that Rovio Entertainment Ltd. is cashing in on the Angry Birds Star Wars game after it hit a 100m downloads since its release. Today, the Finnish game developers, in collaboration with Lucasfilm Ltd. announced the launch of the latest chapter in the saga called Angry Birds Star Wars II.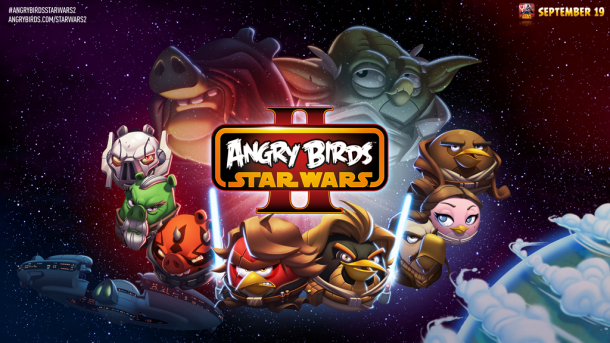 The game follows the story of the three prequel Star Wars movies and will feature a brand new storyline, plenty of new characters including a young Anakin, Mace Windu and Darth Mau; never been seen before powers, and for the first time in the history of the game, a chance to play on the side of the bad piggies as well.
Wait! There's more. Rovio is also preparing to introduce a brand new dimension to gaming that will revolutionize the way a mobile game is played in the future. For the first time, you will be able to use Telepods, from Hasbro, Inc. to transport game characters and unlock super powers onto your phone or tablet.
Teleporting a game character to the mobile device is something akin to scanning the telepod figurine over the device. This will activate and unlock the respective characters and special powers. Hasbro plans to make over 30 new telepod characters available in Stores when the game launches in September.
Watch this trailer to see the telepods in action.
[youtube http://www.youtube.com/watch?v=BbtrbHygFeQ?feature=player_embedded]
We're not done yet! There's plenty more reasons to rejoice as Angry Birds fans can also expect a new line of merchandise to coincide with the game launch. Apart from the telepods there will be toys, apparel, books, accessories and more.
Watch this space for more reveals and leaks on the most anticipated game yet from Rovio!