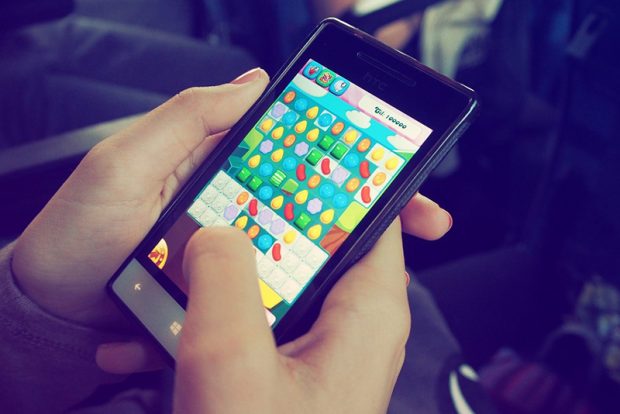 Casinos have enjoyed an interesting evolution. From the shady, badly lit, but at the same time glamorous places where celebrities and mobsters alike used to rub shoulders, casinos are now safe, family-friendly places where everybody, regardless of status and wealth, can have a great time.
And nowadays, with the advent of the Internet and online gaming, developers can bring casinos from the outside, right into your living room – or, rather, your palms, since we are talking about mobile devices. Here are four great casino games that you can play on Android.
Lucky Win Casino
The first game we will be featuring in this article is Lucky Win Casino. In reality, Lucky Win Casino is not really a single game, rather an entire platform that contains multiple casino games, and it takes full advantage of the perks that Android video games have to offer. This platform includes gambling games such as Blackjack, slot machines, roulette and the old Texas Hold'em. The majority of games also have tournament modes, where you can participate and win money. In case you lose all of your chips, the game offers a daily refresh option that lets you start all over again. Moreover, if you own a casino promo code, you can be sure that the game is compatible with it.
All in all, Lucky Win Casino is your standard, run-of-the-mill casino game. While the graphics are nothing to write home about (and let us be honest, nobody is playing casino games for their visual aesthetics – the gameplay is good and engaging enough that it will keep you hooked for several hours.
GSN Grand Casino
GSN Grand Casino is another great casino game that will surely satisfy casual gamblers. While the game focuses mostly on video poker, slots, the high number of levels (about 70), the generous number of collectibles and achievements and the occasional engaging mini game will surely entice completionists. Other than that, the graphics are serviceable, and there are also daily bonuses, which will incentivize you to boot up the game every morning to see what you have won.
Full House Casino
While Full House Casino is mostly focused on slots – and it is clear as soon as you boot up the game that this is where most of the development time and resources went – it does also feature other classic casino games such as Baccarat, Texas Poker, Blackjack, Roulette, Casino Bingo and many others. In addition to these standard gambling games, there is also the option of joining slots tournaments, pursuing several side guests (related to gambling, of course) and tons of other content to keep you busy in case you want to take a break from gambling.
Some people might believe that Full House Casino attempted to satisfy all manners of gaming tastes and preferences with this plethora of game modes, but thankfully, there is no filler content here – even if most of the development time went into the slots games. It does a great job of offering variety and keeping you engaged, and isn't this the sole purpose of gaming, after all?
Blackjack 21 HD
Let us take a break from the multi-purpose casino games and focus on something simpler. Blackjack 21 HD is, simply put, a game for people who just like Blackjack. In this title, it is just you, the dealer, and the neatly spread cards on the table. Overall, the games follow standard rules of Blackjack, with only a few game mechanics employed to make it more mobile-friendly.
A thing that we found interesting is that the game will offer more chips for watching ads (whether or not you will like this gimmick is up to you). The screen is clean – except for the UI which shows you the stakes and chances of winning – and does not bombard you with clunky visual effects, pop-up screens and annoying sounds.
Overall, it is a simple, quick and straightforward game good for playing a few rounds of Blackjack while you are waiting for the bus or having a coffee break. If you are not interested in fancy features such as side quests and tournament modes, you will surely enjoy the simplicity that Blackjack 21 HD has to offer.
Conclusion
Unlike in the past, when you had to actually get out of the house to play a round of slots, nowadays you can spin the wheel and play a round of cards on your mobile phone, while you are sitting on the couch. If you are a fan of casino games and everything related to gambling, these four engaging and well-designed games (all available on Android) might do the trick for you.