My tablet has more than earned its keep by entertaining me over the past year over long commutes with games and media to enjoy. I'm always looking for new games to kill time with, and especially appreciate the casual ones that are easy to jump into at a moment's notice, with short load times and simple gameplay — and Bad Roads 2 checks off all those boxes. But is it worth spending time to set records on? Let's take a quick look.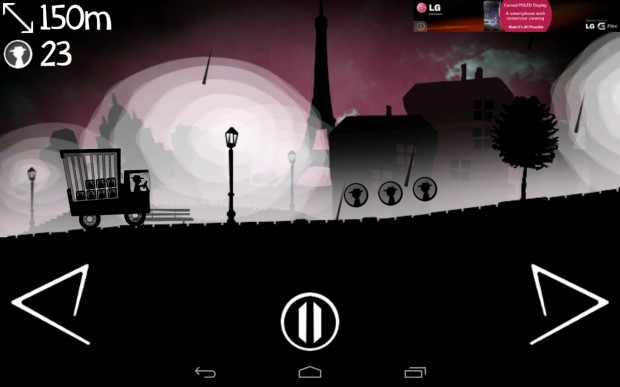 Bad Roads 2 puts you in the well-worn boots of Ted the trucker, who delivers cargo around the world in a range of road vehicles. It's your job to navigate the bumpy terrain across a variety of levels without dropping the cargo crates. You can collect coins along the way to unlock other vehicles and levels with, and keep grinding to see how long you can last on these treacherous paths.
The game is really simple to play — tap forward to accelerate, and back to brake. Unlike other side-scrolling endless racers like Zombie Road Trip, you don't have to worry about nailing somersaults and landing your vehicle safely — which means you're left with precious little to do as your truck ambles along tricky roads with unsecured goods. There's nothing to customize or upgrade, so you don't have to go through several screens to launch a new run.
Should I play this?
With its stripped-down gameplay, simple vector graphics and forgettable soundtrack, Bad Roads 2 will hardly wow any mobile gamer. I can't say I wanted to play this any more than would be necessary to review it, because there wasn't much for me to do at all. All the vehicles feature cargo holds that do little to hold your shipment in place, and you can't tackle bumps, jumps and drops effectively with the extremely limited controls. The levels don't change things up beyond offering different backgrounds, and the physics are pretty unforgiving. If you want to set some respectable records, you'll need a lot of patience to drive slowly.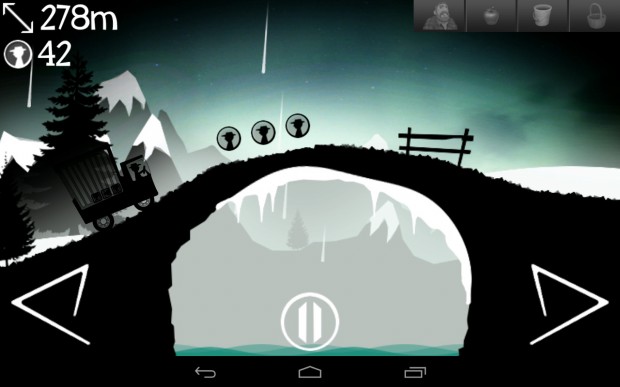 All in all, it's not really a very fun game if you're like me and prefer more involved gameplay. I enjoy developing skills and reflexes that make me better as a player while grinding through levels on a game, and Bad Roads 2 isn't necessarily about that. It's just a simple time-waster with nothing to write home about. But your kids might dig it, so if you're sharing a device with the family, this might be worth a quick download.