Farmville, the Facebook game that made Zynga a household name is now being reimagined for the mobile era. FarmVille 2: Country Escape is bringing the Farmville experience to fans with new characters, quests, and settings while still offering options to connect to the original Farmville 2 Facebook game.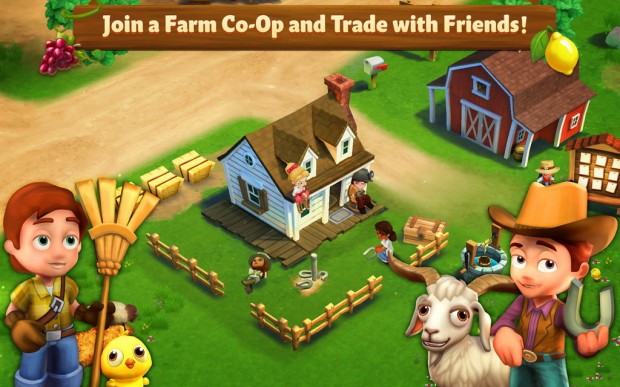 In Farmville 2, the action happens in a beautiful coastal setting, where you must take on the task of restoring the family farm. Activities will be related to the surroundings; you will discover a new coastal farm, harvest unique coastal crops, raise farm animals, go fishing, decorate and customize your farm, build a new house by the beautiful blue ocean, collect hidden treasures, and go on fun farm adventures.
You can connect with the Facebook game and exchange precious resources using the  Connected Rewards" feature. You can also join a Farm Co-Op to trade, share, go on adventures and climb the global rankings. There's also an option to play offline, if you like to play solo.
Farmville 2: Country Escape is available on the Play store for the price of free. Grab this game if you love to experience the Farmville saga on your mobile device.