Wraithborne, the intense action oriented game from Alpha Dog Games may be familiar to Ouya owners, but now anyone with an Android device can play the game by downloading it from the Play Store. In this top down hack n slash game, you take on the role of the hero wraith set out to destroy monsters that include other wraiths, goblins and werewolves. Apparently when magic reappeared back into the world the evil wraiths started to stalk humanity and only you can now save what is left of it.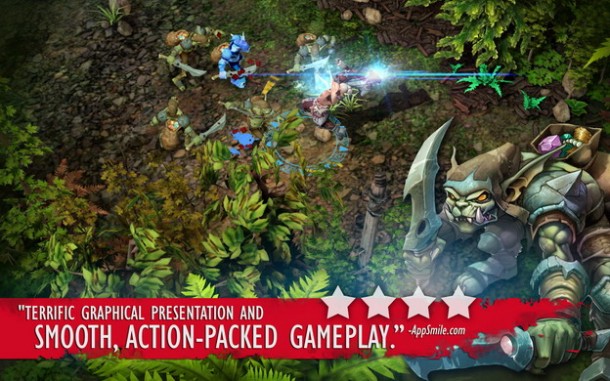 In Wraithborne, you will be able to draw your combat powers from runes that are on the screen by tracing its shape. The spells from the runes can be used to attack, heal, and defend against enemies. One of the striking features of the game is its graphics, which are intricately detailed with well executed thanks to the Unreal Engine.
Wraithborne offers 12 unique levels of gameplay featuring plenty of fast paced action and big boss battles. You can also unlock some cool warhammers and battle armor and earn XP and gems in challenging arenas. Players wanting controller support will be happy to know that the option is available since it was initially made for Ouya.
Wraithborne is free to play so if you have some weekend time to spare, this one will be one worth checking out.