If you like fast paced minimalist racing games set in abstract environments, Voxel Rush: Free Racing game is a game you've got to check out.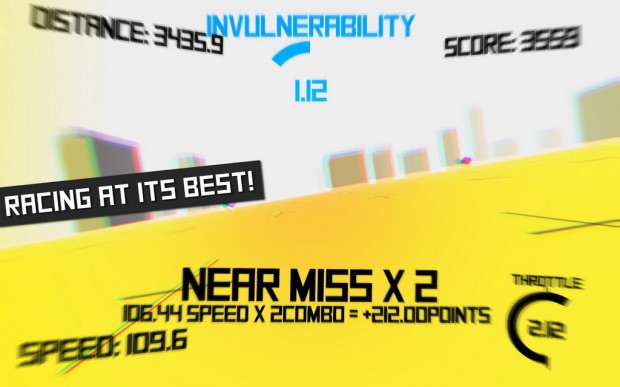 Using tilt controls you race past colorful horizontal structures in a bid to score the highest points. You score more for driving close to the pillars without slamming into them and earn cool combos for driving more aggressively. Also along the way, you'll find cubes which will give you bonus points and temporary power boosts and moments of invincibility.
Challenges come by way of collapsing pillars, inverted gravity, death tunnels crushing around you and such. Credits you earn during the game can be used for upgrades.
If you like social challenges, you can hop on to Google Play Services, rack up some big scores and show them off along with your best game moments (in pictures) to friends. The top five players in multiplayer challenge events also get the opportunity to earn free credits.
Check out the pulsating video trailer and download and enjoy Voxel Rush, which is available for free on Google Play.