The Trese Brothers promised us an incredible RPG fantasy game when they kicked off their Kickstarter campaign and truly enough, Heroes of Steel has finally emerged from the development studios for our playing pleasure.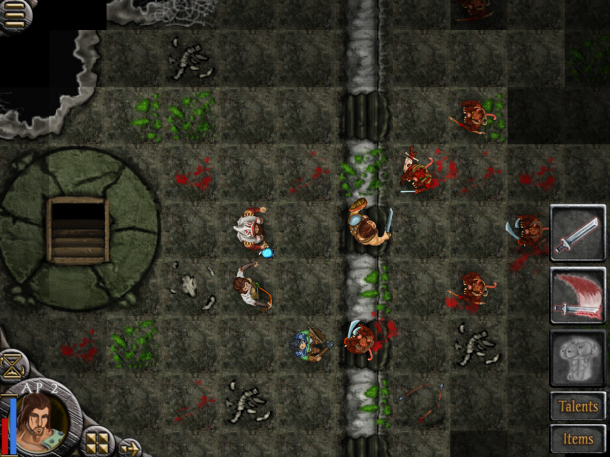 The game follows a grim storyline where four of the thirteen children of the All-Father turned against him and not only destroyed him but also the universe he ruled. In the seventy first year after the world has ended, we discover that a small group of people have survived the apocalypse and retreated to the deep underground world called Steel. They have managed to build a life far away from the clutches of the Evil Four, but soon they discover that the evil is closing in on their last settlement.
It is in this background that you begin the game. You command a group of four characters each of whom possess unique powers and abilities. You must use their skills and abilities to effectively strategize and destroy the evil forces who threaten humanity's last settlement.
Heroes of Steel has plenty of content to keep you engaged for hours; challenges and dangers such as death traps, complex mazes and fearsome enemies to tackle; plenty of weapons, armor, magical accessories and talents to help you strategize and plot your moves; and loads of character and control customizations to try out.
Heroes of Steel is free to download and try. If you like the game, you can unlock the first episode called Death Consort using the IAP system.