Love to try some super cool skateboarding tricks on your Android device?  Transworld Endless Skater from SuperVillain Studios lets you indulge is some serious grinding as you flip, grab, and combo your way as one of the top pro skaters in the world. The ultimate objective in the game is to get yourself on the cover of sports' most glamorous Transworld Skateboarding Magazine.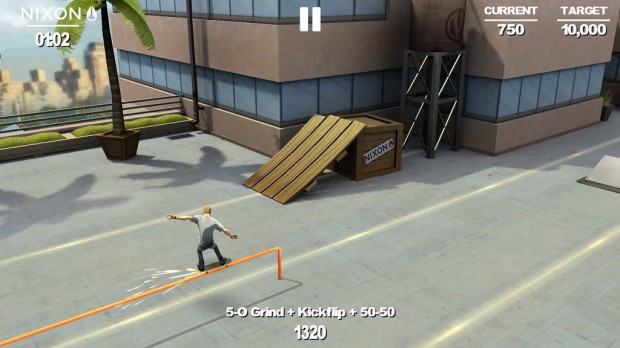 The game features top skaters Danny Way, Sean Malto, Lyn-Z Pastrana, Christian Hosoi, and Ryan Decenzo, each with their unique skills and tricks. The game play is mission based and you'll be grinding for a particular length of time to doing a flip trick over rooftops to earn rewards. This is an endless skater game after all, so expect to pile on the scores before you ultimately face the pavement. There are also hidden bonuses and pickups in levels to boost your scores.
A tutorial at the start of the game introduces you to the basics but the not-so-intrusive controls make experimentation and practice a long dragged out affair. You can give Transworld Endless Skater a try if you consider yourself a skateboarding fan.