Indie developers Melesta Games have released the third installment of their popular MMORPG franchise Toy Defense. It's called Toy Defense 3: Fantasy and it brings plenty of fantastical creatures such as warriors, archers and goblins into play this time around. You play the role of a tenth century commander who must recruit and train your warriors, who also include wizards and healers to build the perfect army to defeat the enemy forces.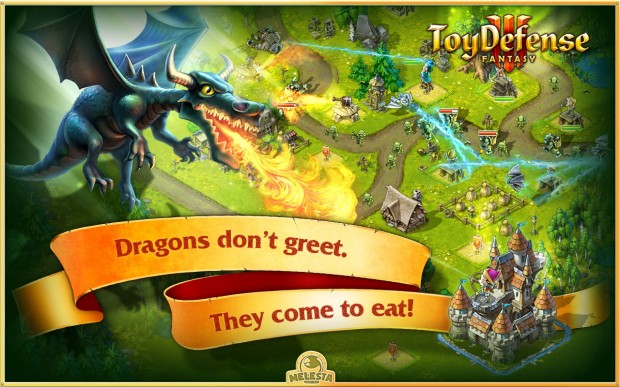 The game has over 9 types of enemies to tackle from trolls and dragons to other types of mercenaries. At the end of each wave of attacks, you will have to confront powerful evil generals. Toy Defense 3 has some amazing graphics that take you into the heart of the Middle Ages. Each level in the game is uniquely designed so you never feel that you are playing to the same tune every time. There are the usual tower defense elements that let you upgrade your warriors and towers, earn bonuses and collect achievements. You can also invite your friends over and compete with them for top scores.
Want to join the 15 million plus fans of the game franchise? Grab Toy Defense 3 from the Play Store for $1.99, but if you're cash strapped check out the free version for the time being.