Its not everyday that you find a really fun kid-friendly game on the Play Store. LEGO® City My City from the Lego Group is one that is designed precisely to give the little ones aged 5 to 12 lots of fun. It is actually a bundle of seven mini games rolled into one package.
In each of the seven games, you do a bit of role playing. In one game, you take on the role of the police and must race through the city on foot as well as on your vehicle to catch thieves who have escaped from your police van.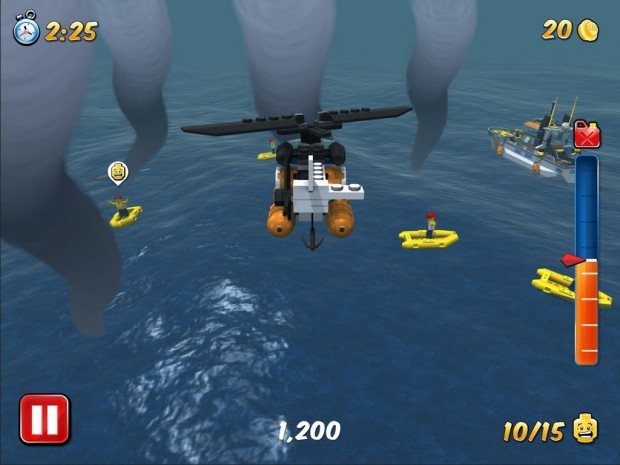 In another game, you play a coast guard who must rescue a poor lad who finds himself shipwrecked in shark infested waters. As a air carrier, you must fly your heliplane, dodge incoming planes and rush to get your cargo delivered on time. There's also one game where you rush your tow truck on the busy streets to help out a customer with a broken down car, participate in a car race in another, and play a fireman who must douse the raging flames in a building.
In each of the games you collect coins which can actually be used on vehicles and buildings in the online version of the game. LEGO® City My City is available on the Play Store as a free download. There are no ads within the game and no IAPs either, but it does take a bit of time to download and you must put up with the occasional lags and crashes.
Overall the Lego characters are cute, interactive, and lively and your kids should enjoy role playing in each of the mini games.