Blizzard Entertainment, best known for their blockbuster hit World of Warcraft are gearing up to beta test their free-to-play strategy card game called Hearthstone: Heroes of Warcraft on PC. The announcement made at the annual BlizzCon 2013 in California.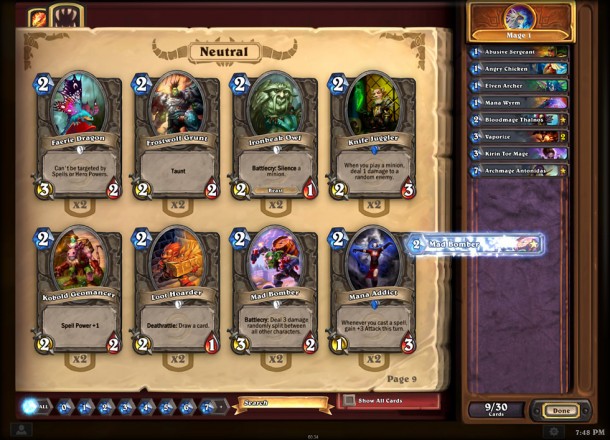 Hearthstone is a trading card game that takes inspiration from the World of Warcraft franchise with spells, weapons, and characters based on it. Players can build decks featuring one of nine Warcraft character classes and use magic and other weapons to engage each other in duels. Mike Morhaime, CEO and cofounder of Blizzard Entertainment hopes to create a fun game that will be easy to pick up and play even if players are not familiar with the Warcraft franchise.
Hearthstone is expected to feature two game modes; a Play Mode with traditional head-to-head battles and a Forge mode where each duel will take place with a fresh deck of cards. Players can win new cards and earn medal rankings for victories. Additionally, there will be options for players to purchase cards missing in their decks or craft the ones they need.
Hearthstone promises to deliver hundreds of beautifully illustrated cards for players who want to employ infinite deck building strategies. If you are looking forward to the game on your Android tablet or smartphone, news is that Hearthstone will be rolling out to the platform in the second half of 2014. We will of course keep you updated as development progresses.