Last month we told you that Captain America: The Winter Soldier would be landing on Android in March, and faithfully enough, Gameloft has kept its date with fans, as promised.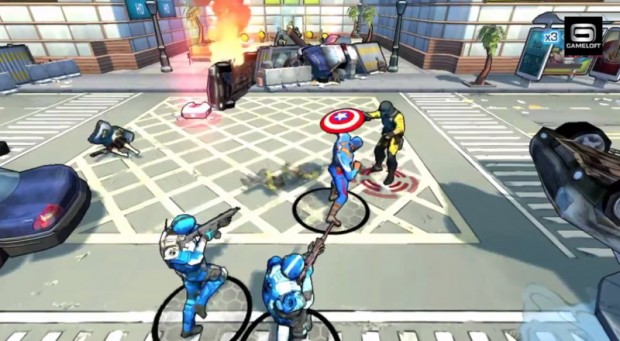 If you're going to be playing the role of Captain America, you've got to be dealing with some nefarious criminals. And this time its multiple villains who will be pitted against you and I'm talking King Cobra, Taskmaster, Puff Adder Winter Soldier and others.
The Winter Soldier promises a lot of tactical gameplay as you can call on some of your S.H.I.E.L.D mates to help you take on the villains. While force is the preferred way to deal with the devils, you can also employ some clever guile to grab victory. Additionally you can call on an Avenger for some extra support.
There are plenty of new fighting techniques introduced in the game, and you can enhance your skills as well as that of your agents and upgrade your weapons for gaining the best advantage over the enemy.
The game also includes an asynchronous multiplayer mode where you can join clans, take on rival players, and fight for leaderboard glory. There are also limited time events that will let you earn cool rewards.
While all the features look eye-popping enough to play, you're probably going to feel a little grouchy when I tell you that you only get to play the first two levels for free. The rest will have to be unlocked via IAPs for $2.99. Another thing, this one requires an internet connection to play. Bah humbug!
Anyway, if you're ready to meet these conditions, your superhero awaits you.