The Flappy Bird phenomenon is such that great games continue to be made as well as old ones mashed and blended to give it the flap-happy treatment. Noodlecake Studio's two day effort, Flappy Golf is a surprisingly good fusion of one of its popular games Super Stickman Golf 2 with the flap mechanics.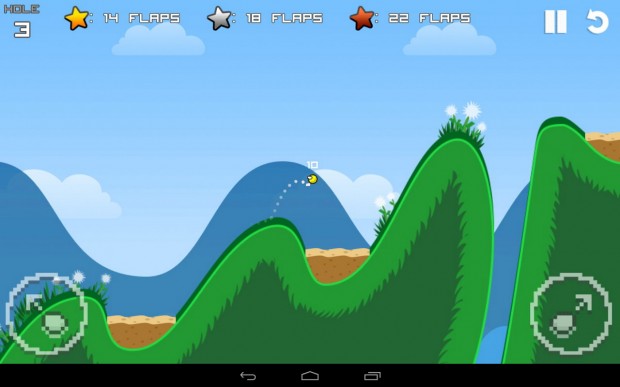 The developers have retained all the 52 courses from their 2D golf game, but instead of the power of putts, they have introduced the flap mechanic where you will flap your way into the hole. Obviously, the fewer flaps it takes to get there, the better.
The game has no game characters or powerups yet it bring an incredible level of fun and excitement that has been largely missing in the beautiful game of golf. There are 52 courses to tackle so there's plenty of content to flap through.
One feature that has made the game extremely successful on the iOS platform, multiplayer ability is sadly missing in the Android version. But the developers promise to bring the update if there is sufficient interest in it.
Do check out the game and make your voice heard on the Play Store if you really want that fun multiplayer option included. Oh! and one more thing, Flappy Golf is completely free to play so there's really no excuse to stay away from this one.