The Worms series of games have been delighting us Android gamers for quite a few years now and it seems that these tiny squirmy creatures are only getting better with age. Team 17 Digital Limited's Worms 3 has landed on the Play Store with some of its core gameplay intact, but with a surprisingly interesting twist: the use of trading cards.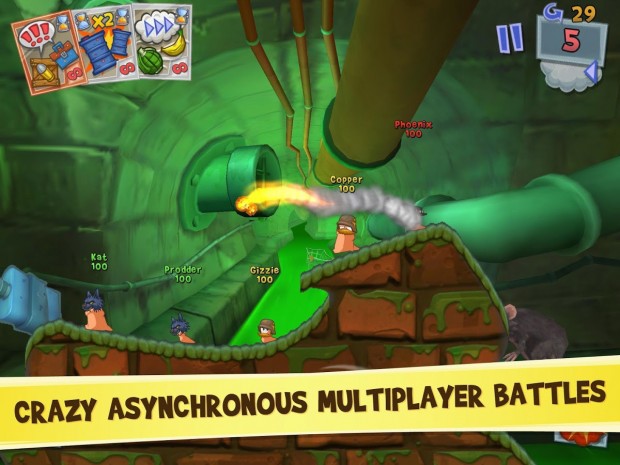 Players will now be able to include additional challenges or boosts to their gameplay by turning on the optional Card mode. This clever game strategy is sure to keep long time fans and players of the game entertained in a refreshingly new way without deviating from its winning formula.
In-game rewards can be used to purchase bronze, silver and gold cards and build the winning combination of cards. There are currently over 40 cards for players to choose from.
There is also a new class based system and players can choose between the skills of the heavy, scientist, scout and soldier class to improve their battle chances.
There are also asynchronous multiplayer battles to be enjoyed with your online friends in Forts and Deathmatch modes, but if you prefer to go solo, you can take on the very challenging Bodycount game.
All the missions are set in beautiful new locales: the beach, a spooky place, a farmyard and a sewer. As always, there are options to customize your squad in fun and refreshing new ways.
All these great new features comes at a slightly high price though. Be prepared to shell out $5 to download the game and get used to the fact that there are IAPs involved too, even though they appear to be of cosmetic value.