Created by the one man team of Kim Dong-kyu of Hidea, Undead Slayer Extreme is a sequel to the rather popular hack 'n' slash game that was released last year called Undead Slayer.
The game is set in the historical era of the Three Kingdoms where players take on the role of the one-eyed hero called Xia Hou Dun who combats scores of undead Chinese zombie warriors who are threatening to take over the kingdom.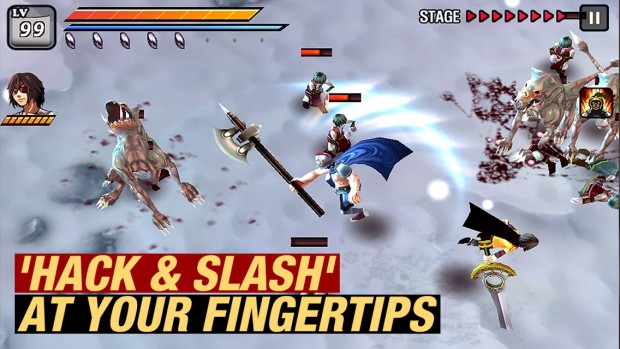 The game features a Story Mode for players who like to play progressively with a strong storyline, but for others who prefer mindless combat action, there's an Extreme mode available as well.
There are 20 unique skills to master and variety of warfare to engage in including horse carriage guard battles and siege warfare. You can upgrade the heroes' weapons and skills and provide appropriate training too. A tag system lets you change the heroes during battles and promote them to gain a better advantage in warfare. Additionally, you can unlock weapons and a forge system, as well as pick up pets to tackle the progressive difficult stages later in the game.
For the social gamer, there is the option to connect to Facebook and compete with friends for top leaderboard scores.
If you happen to be in South East Asia and are looking for an engaging combat game to play in your local language ( English language support is available as is Thai, Vietnamese and Bahasa Indonesia)  Undead Slayer Extreme is just a click away. Price: Free.