What happens if you find yourself in an alien world filled with big scary monsters? Try to figure your way out of it of course, but in Breach Entertainment's beautiful atmospheric 3D puzzle game Shardlands, you don't always have to take on the monsters directly.
You have stunningly beautiful alien environments to explore, a great background score to put you into the heart and soul of its mysteries and challenging puzzles and stealth action to make your time worthwhile.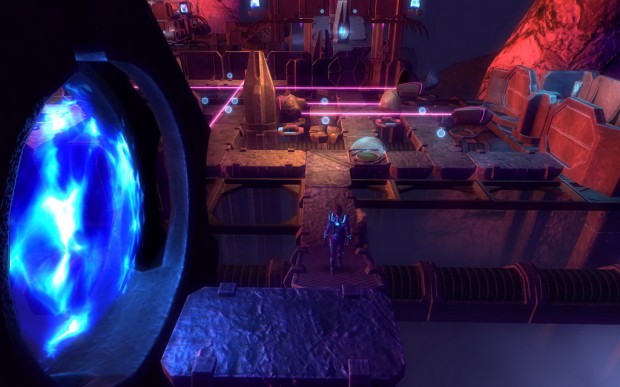 You play Dawn who finds herself in an alien world. In order to escape it she must find and collect orbs scattered in each world or area she explores.The orbs will open up a secret room that contains a shard which is a sort of key to the next world that needs to be explored.
You will have to make use of the different elements in the game to discover the orbs and that may involve moving platforms, dealing with dangerous contraptions including flaming platforms, mirrors and lasers, as well as sneaking past enemies, or if you dare, destroying them by clever means.
Each of the 25 levels in Shardlands offers plenty of gameplay and if you are a fan of puzzles, stealth action and exploratory activities, you will find the game absorbing and worth your time.
Shardlands is available on the Play Store for free.