Rovio has finally launched the first Angry Birds game of 2014. Its called Angry Birds Epic and it's a fantasy adventure with role-playing elements. The game is set in the famed Piggy Island where the popular birds Red, Chuck, Bomb and others take on the classic villains King Pig, Wiz Pig, Prince Porky and others.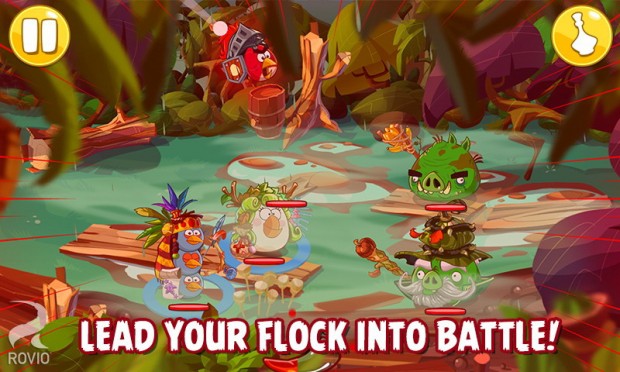 There are different worlds that the birds can explore, from tribal villages and frosty mountains to tropical beaches and mysterious caves. Players will be able to upgrade their characters, armor, potions, and weapons and involve themselves in some seriously humorous crafting activities, mixing and matching multiple parts to create unique weapons – frying pans included.
Rovio promises to keep the action light with offbeat humor, quirky characters and utterly silly costumes. Love it or hate it, you simply cannot resist checking out what mischief the birds and the pigs are up to this time. Angry Birds Epic is available on the Play Store for free. Hit that download button right away and give us your first reaction to the game. You know we love hearing from you!