Wayward Souls, the top-down RPG from Noodlecake Studios, is a game that can really test your mettle. It takes inspiration from games such as Secret of Mana and Spelunky and has you playing one of six hero characters who must explore dungeons in order to conquer a big tower. There are of course bad guys who stand in your way and with just one life with limited health at your disposal, you'll have to sweat it out to get very far.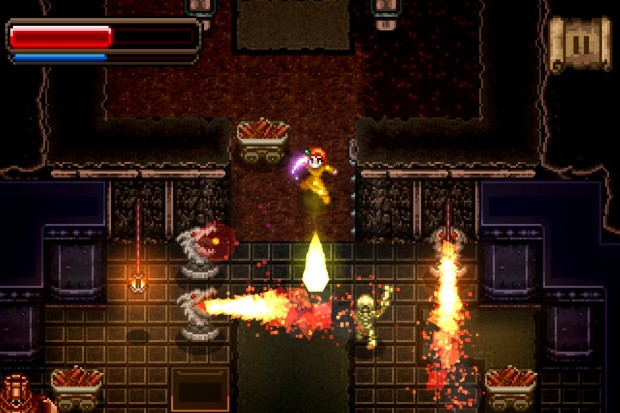 Adding to the challenge is the permadeath feature that wipes off all collectibles (except coins) and upgrades when you die. Death is also something you'll encounter frequently, but thanks to the checkpoint system, you don't have to start all over again. Coins are the only items that can be carried over during upgrades, but upgrades only play a small role in succeeding in Wayward Souls.
The dungeons in the game are procedurally generated and that means you'll never feel like you're stuck in repeat mode while there's plenty of replay value too. Another interesting aspect of the game is that as you play through the various characters, you reveal a little more history about that character.
The game's retro graphics are quite detailed and pleasing. The fact that the game emphasizes on your playing skills to be victorious is what makes this a must play game on your Android. Although there are no IAPs here, you'll have to cough up $4.99 if you pick up the game now. Word is that this will go to $5.99 when the next update comes with MFI controller support, save sync, boss health bars, character tweaks, rogue buffs and other cool features. Either way, if you love a really challenging game, this one's sure worth picking up.