Dinosaurs, did you think they went extinct all those years ago? Not according to developers of Call of Mini Dino Hunter, Triniti Interactive Limited, who believe the giant creatures are holed up in an ancient forest for decades.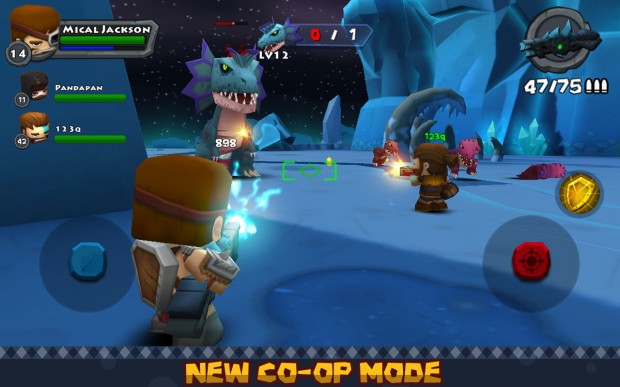 It is up to you to help the game's hero, Warren, whose family has been killed by the dastardly creatures, to shoot them into extinction. With as many as 21 types of weapons at your disposal, you may think that mindless shooting will be the tonic for success. But Call of Mini Dino Hunter involves a bit of strategizing as well. While a simple crossbow will get you past the initial level of creatures, you will meet bigger and stronger ones that need to be handled differently.
There's plenty of killing to be done in the game but there are also tons of quests to accomplish. For instance you will be required to find certain items that will be needed to forge or upgrade more powerful weapons. In each level, you do just a little bit more and that's what keeps the excitement and entertainment level in the game quite high. You naturally earn coins, experience points, and a rare dino part or two for your efforts all of which will go into upgrading your weapons and unlocking other game characters.
The game's rich, visually appealing graphics and depth of gameplay that should give you all the entertainment you'll ever need in an action game that's available for free. You can begin your hunt right away by hitting the link below.