Now and again musicians (Lady Gaga and Tinie Tempah) have known to release an app or two for their fans. The latest ones to show off their experimental collaboration with digital designers Universal Everything is Radiohead.
Their contribution comes with the title PolyFauna and it is based on the sounds and imagery from one of the songs off their "The King of Limbs" album. The song in question is called Bloom and in the game fans get to explore and roam around an evolving world while following a red dot on the screen until it explodes.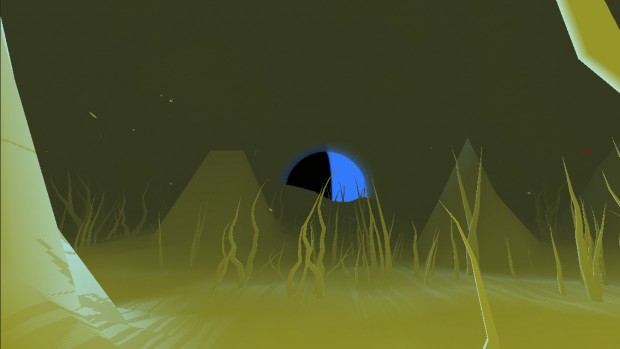 The description for the game on the Play Store explains it as a game borne out of "an interest in early computer life-experiments and the imagined creatures of our subconscious." The developers describe the game as something that is likely to get you some pretty strange looks and considering the fact that you can hold your device in front of you and move around in circles while following the red dot, you might be looking like the odd one, especially if you choose to play this in your cigarette break in office or while commuting on the bus.
One game review suggests that you play the game with the lights turned off and with the music real loud. If you're a big fan of Radiohead or just like to experience something that's eerie and strange to the accompaniment of some awesome background scores, you can check out PolyFauna. This one is available on the Play Store for the price of free.