Racer: Fair Springs is a straightforward racing game that will have you twisting and turning your device in a bid to stay on course the long winding streets of Fair Springs.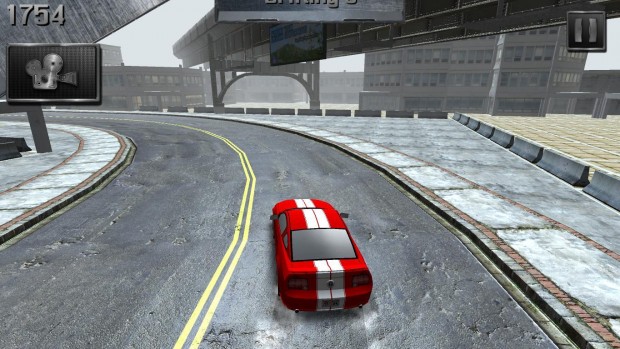 Since you'll be racing on the city streets, you'll encounter cars and other vehicles on both sides of the roads. You must be able to effectively dodge the traffic and stay on the road to maximize your score. You earn points for your efforts and even some bonus ones for dodging traffic or overtaking vehicles narrowly. So a little bit of reckless driving, if you manage to do it successfully, will earn you some solid points.You can exchange your points for a couple of powerful cars and then get back into the game at what you're best at: speed racing through Fair Springs all over again.
As far as the game's controls go, you tilt the device to steer, tap the bottom left of the screen to brake or reverse, and touch the right part of the screen to engage the hand brake and start drifting. You can switch between the top-down view and the cockpit view to get a different racing feel and you'll find the switch to do that at a convenient location at the top of the screen.
The game doesn't have too much depth, but if you like casual time killers, you could check out Racer: Fair Springs on Google Play. It won't cost you a thing.