Do you like playing mini golf on your Android? You do! Then how about putting your greens in outer space, against robots? Like the sound of it? Well, that's what you'll get in Bolder Games' Astro Golf.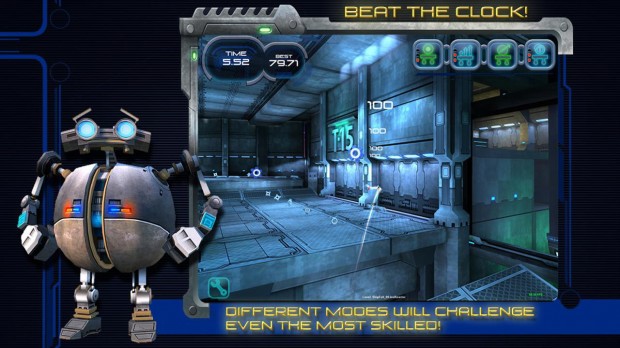 Typical of any game of golf, you will be starting your journey in one end of the course and making your way to the final hole but in Astro Golf, your ball will be a robot and your course, the compartments in a huge spaceship such as its Cargo Hold or the Engine room.
You pull and release the robot ball to drop it into the hole and score points for making the hole in as few strokes as possible and for picking up bonus targets. At the completion of a round, you collect coins which you can use to buy power ups and special abilities.
Black holes, flames, and killer maintenance bots are some of the obstacles that stand in the way of your success, but you're guaranteed a whole lot of fun avoiding them on your way to victory.
Beautiful 3D graphics and realistic sound effects add to the game's credits. If you're interested in playing 50 levels of Astro Golf in three engaging modes, pick up the game from Google Play for $1.99.