The Prince of Persia's had a rough life. After being born and raised in West Philadelphia, which in itself is pretty horrible luck, he had the unfortunate luck to encounter some bullies on the local playground. His mom got scared, and the next thing you know…. Wait a minute. Nevermind. That's the prince of Bel-Air. Not Persia.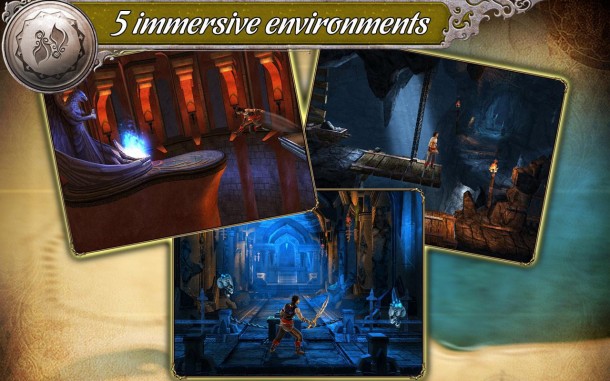 Thanks, folks. I'll be here all week – don't forget to tip your waitress. Prince of Persia: The Shadow & the Flame released on the Play Store this morning (a whole day early!), and corny jokes aside, we're pretty darn excited about it. The Prince and his eternal quest to find the woman he loves have been a gaming institution for almost as long as gaming has been a thing, after all. Not many franchises have been around since the birth of the industry.
That's not the only reason we're excited, though. Because the franchise already has one go-around on Android under its belt (namely the well-loved Prince of Persia Classic), we can only assume the new title, with its touch-optimized controls and 14 levels of gameplay, will be even better than its daddy. The product notes boast a revamped combat system, Facebook integration, and beautiful 3D graphics as selling points; given the series' history of kicking butt across multiple franchises, we can't wait to see what other improvements have been made.
Expect a review of the Prince's latest journey soon. If you're a fan, you can always kill some time by downloading the game and playing it yourself before reading our opinion on it. If you're not… uh, you can play some other games or go fly a kite or something. We're just a review site, not a fun planner. Jeez.