Sumotori Dreams, the popular PC game from gravitysensation.com has landed on Android. If you've never played the game before, here's what you need to know.
You are a sumo wrestler who can take on an AI or another player and try and win the game by forcing your opponent out of the circle. Pretty straightforward to the point of being almost boring you'd think. But surprisingly, playing this one is rather fun, and you might get plenty of good laughs in the bargain too.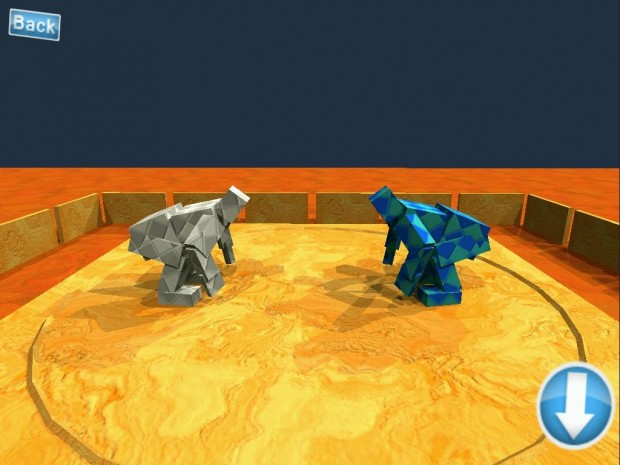 That's because your sumo wrestler, for starters is a sort of ragdoll figure who is designed using blocks of blue or grey cubes. His jerky movements are both amusing and entertaining to watch. Secondly the only way you move the wrestler is by moving one or both hands forwards. Hilarity often ensues when both parties fling their arms about and end up toppling all over the place and sometimes on each other.
And I'm not even going to tell you how funny it is when you're trying to get up from a fall! You've got to see it for yourself! You really should!
The game received a quick update bringing 5 new maps, option to swipe the screen to rotate the camera and a faster physics engine. Although Sumotori doesn't have a whole lot of features, it's plenty of fun to play.
You can grab Sumotori Dreams from the Play Store for $0.99.