Are you tired of playing the good guy, super hero, savoir of mankind type of games? Mobage gives you an excuse to indulge in some LAWLESS adventures as you start off as a group of common criminals and work your way towards becoming pros.
Lawless is a 3D arcade-style shooter game that is set in L.A in the early 90's. A prison stint has only served to strengthen your criminal contacts and dealings and now that you are out of jail, its time to put your skills to the best use.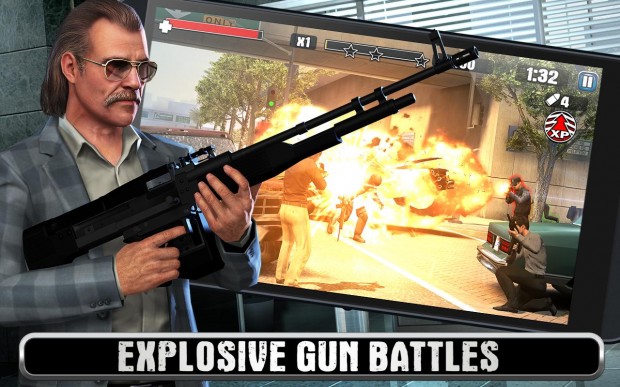 You have over 50 missions in the game, and you can engage the SWAT teams, police choppers as well as rival gangs in fast and frantic gun battles to establish your supremacy on the streets.
LAWLESS comes with an impressive arsenal of over 100 weapons that you can upgrade. You can also sign up to a Mobage account or Facebook to recruit allies to help you on your missions. The game features special monthly Live events that gives you a chance to interact and compete with other players and earn big rewards.
The game's art, animation, and sound effects are highly impressive and when a game offers all that fiery entertainment for the price of free, who can resist.