We are just days away from the biggest event of the year, the World Cup Football Championships and as the excitement to the event builds up, we have a chance to experience the beautiful game in an intriguing if not whacky format. IceFlame's SoccerRally World Championship is a game that lets you play soccer with your car.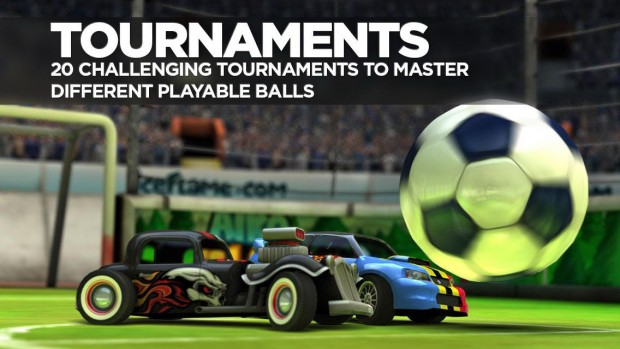 That's right! You can shoot, smash, and score goals by driving one of many cool customized cars ranging from an American Saloon to a Sports Coupe. Each of the cars come with their own unique driving styles and upgrade capabilities and you can use those features to your advantage.
You can enroll in the Academy and take part in challenging events such as Multiball, Ball Sorter, Cannon Defence and Time Attack to hone your rally and soccer skills. What's cool about SoccerRally World Championship is that you can play not just soccer, but also other games such as tennis, beach ball and hockey puck.
You can also take on your friends in the same device multiplayer mode and enjoy intense multiplayer games from the comfort of your couch. Playing soccer games are fun, but adding the element of car rally to it should only make things more interesting challenging and fun. You can pick up the game from the Play Store now for the price of free.