RadianGames, makers of fantastic shooter games like Ballistic SE and JoyJoy have outed their latest game on Android called Fluid SE. The game looks much like many of its predecessors with flashing neon orbs and tiny ships swimming around an arena, but the gameplay involves a rather smart looking pac-man like creature called Streak who must find the optimal path to collect glowing orbs and progress through different types of mazes.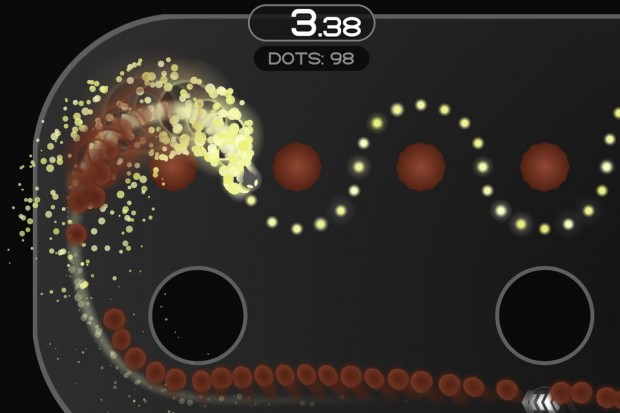 This is definitely no twin-stick shooter, but it is thrilling enough when played in short bursts. There are 40 levels of gameplay with interesting powerups that spice up the speedy runs and smash off obstacles that chase you around. For instance, orbs that you pick up on your racing path spawns ghoulish spectre that chase you around and power ups such as speed boosters and vortexes give you temporary advantage over the ghouls.
You earn stars for finishing your levels, sometimes as many as five stars if you can complete levels in super quick times and depending on the stars you earn, you unlock further levels.
Just as with their previous titles, Fluid SE is minimalistic, slick, fast-paced and entertaining. You can pick up this one for your collection at $1.99.