Bezircle a new puzzle game from Indie studio Ludomotion has just landed on the Play Store. This orb capturing game was one of the few titles that was demoed in the Android TV developer preview at Google I/O last week.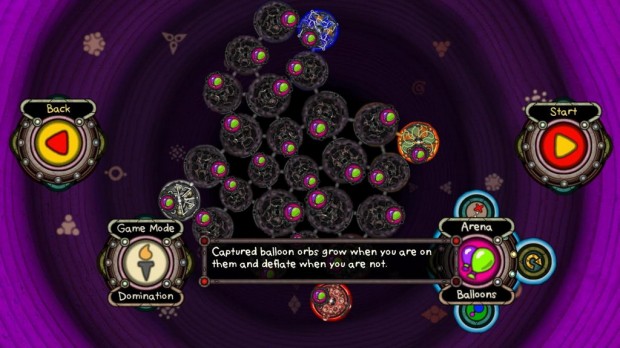 Bezircle involves a very simple concept. In each level in the game, you have a group of spinning orbs that you must encircle or bezircle before the opposition does.
That would be a rather easy thing to do if it wasn't for the fact that you can only capture adjoining orbs and the fact that the opposition can recapture the orbs taken by you. Adding to the complexity of the game is the presence of power-ups and special orbs that bring their own bit of uniqueness and twists to the proceedings.
You can play Bezircle in the single player mode against AI bots, but where the game really stands out is in the local multiplayer events that you can play with friends in a variety of specialized arenas. For instance, in the Mi Casa arena you put your tactical skills to the test to capture the special Mi Casa orb that gives you the power to take over all of your opponent's orbs.
Bezircle is a fun, quick paced game with fantastic multiplayer gameplay that you'll enjoy playing over and over again. Its available on the Play Store for the price of free.