Zeptolab's much loved puzzle game Cut the Rope spawned plenty of great sequels including Cut the Rope: Time Travel and Cut the Rope: Experiments. Now Android fans can treat themselves to what should be the real sequel to the original, Cut the Rope 2.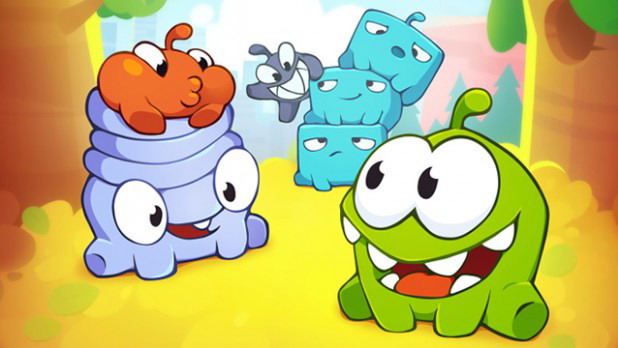 There's Om Nom of course, who keeps wistfully looking at you with those big beady eyes for more sweet treats, but he's coming with some company in this game. Roto, Lick, Blue, Toss and Boo are the Nommies, his pals who will help him get to those candy treats a lot faster.
There's plenty of cool stuff that you never saw Om Nom do before, and that's get out of the box. Along with his pals, Om Nom will be journeying through lush forests, busy cities, junkyards and underground tunnels in search of more candies.
The graphics, sound and gameplay elements have all been completely redesigned giving the game a polished and more lively appearance. Other new elements in the game involve a new "Fruit" mission at every level that adds an extra layer of challenge you never encountered before. Plus, there's an interactive map that will help you jump to the game's exotic locations while keeping tabs on your game progress. Finally, there are fresh new power ups, hints and customization options that add a zing to the game like never before.
With so much more content and interactivity pooled into this sequel, its going to be virtually impossible to walk away from this one. Especially when you can enjoy over 120 levels of delicious looking fun for free. Amazon Kindle gamers, you'll have to wait until March 30th to download the game on your devices.